Please send any correspondence to: donpedimusic@gmail.com - donpedi@hotmail.com is not dependable at this time.
Below: The most excellant group at the 2022 Spring Retreat.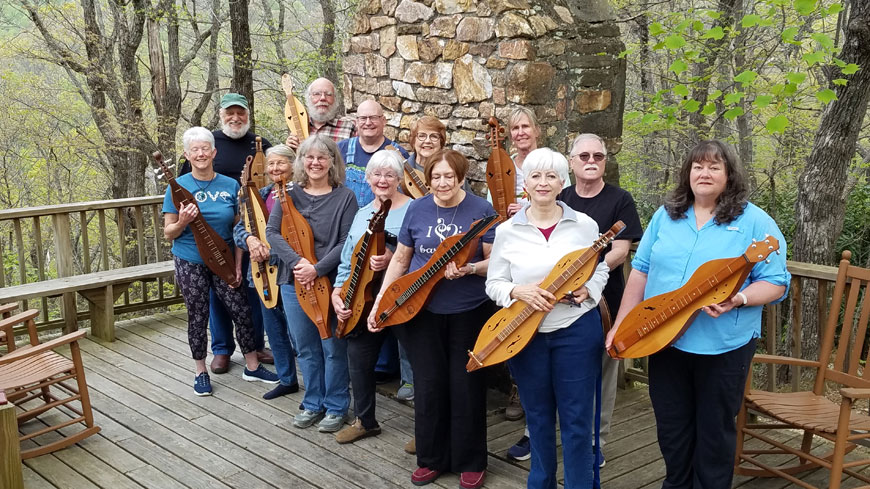 Follow me on Patreon for as little as five dollars a month.
Your support helps me focus on my ongoing efforts to document personal experiences and knowledge of music and history gifted to me by older generation mountain musicians, mostly gone before.
It is my intention to honor the past and have a positive effect on the future through the performance, preservation and perpetuation of traditional Appalachian Music, the creation of original, personal and socially concious art,
as well as continued study of relaxation and rejuvenation exercise.